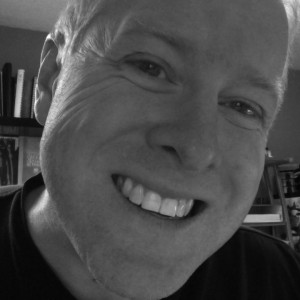 Hello.
The guy you see above is Douglas Pedersen
(aka: the Writer Guy).
He's a freelance writer of corporate and creative communications (copy writer/editor)  who understands that results come before awards. Kinda rare, right?
From the get-go, the prose he pens for his clients are specifically designed to save time, boost integrity, and talk one-on-one to the intended audience.
Your copy needs come first. Doug would love to bore you with his useless fascination of Star Trek and Star Wars, proper coffee brewing, classic arcade machines, and Xena Warrior Princess. But, he won't. (Although, do you remember Xena? No, not her sidekick, Gabriel. We're talking about Lucy Lawless. That show was the best.)
What he will do is produce effective, brand-centric content that speaks volumes about your corporate commitment. Together, you'll talk about your needs, from SEO, e-commerce solutions, mass media, white papers and CEO statements, to newsletters, internal employee communications, as well as anything else your company needs to thrive.